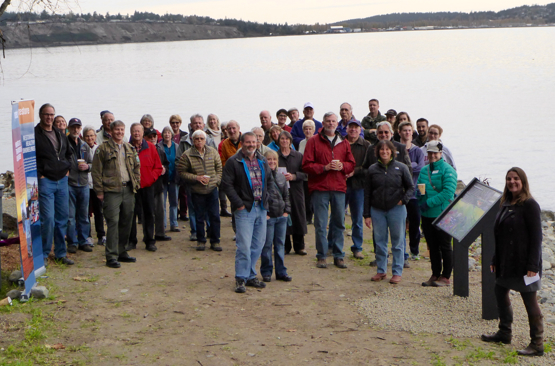 Community Celebration, Oct. 2016. Photo: Cheryl Lowe
Fort Townsend Restoration Complete!
Over 40 people joined the MRC, Northwest Straits Foundation and WA State Parks on October 12th to celebrate the completion of this shoreline restoration project. Come by and enjoy this new section of natural shoreline, with easier access to over 4 miles of bluff-backed beach and two beautiful signs that interpret this amazing shoreline. 
Fort Townsend State Park, 1370 Old Fort Townsend Rd., Port Townsend.