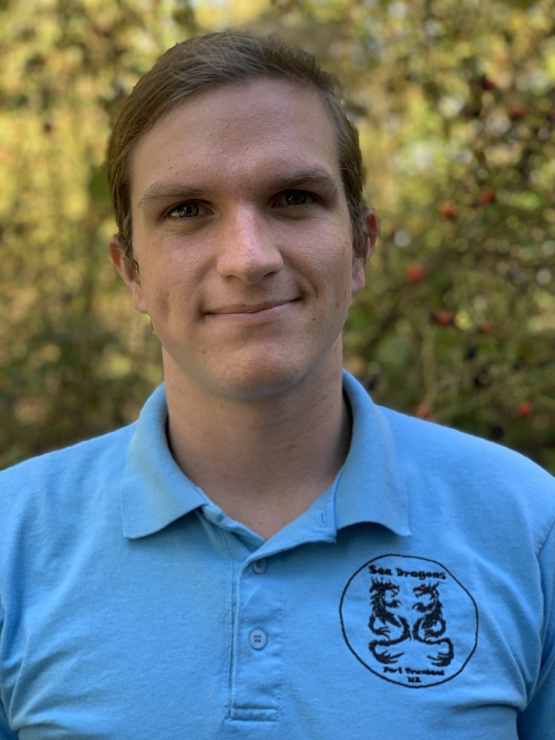 Nathaniel Ashford - Storm Surge Monitoring Program Coordinator
Nathaniel Ashford is a marine conservationist, currently taking a gap year before planning to pursue an engineering degree in college. Nathaniel's gap year led him to adventures in the outbacks of Australia, roadtrips across the deserts of the southwest US, and exploits on his guitar as the lead guitarist in the local rock band, Boderus.
Growing up as a sailor, Nathaniel developed a unique passion for the ocean and its inhabitants. Getting the opportunity to swim with sharks and dolphins captured his curiosity, and sailing between the Hawaiian islands scratched the itch for adventure. So when the opportunity to intern with the Jefferson County MRC presented itself, he was instantly onboard. 
Over the past 3 years, Nathaniel and his robotics team, the Sea Dragons, have been working closely with the MRC, as part of a collaborative project to remove derelict fishing gear and lost crab pots in local waterways. Now, he plans on bringing his field experience, data management skills, and love of all things oceanic to the role of the Storm Surge Monitoring Program Coordinator with the MRC.
Nathaniel has enjoyed the mentorship and support of his community as well as that of the members of the Jefferson County MRC, and he hopes to inspire marine stewardship in others while participating in this internship.