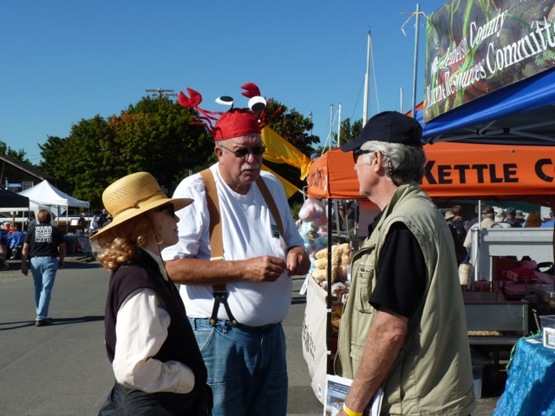 BEST PRACTICES FOR CRABBING
AVOID MARINE TRANSIT AND FERRY LANES
CHECK TIDES AND CURRENTS. Avoid crabbing during strong tidal changes and currents.
USE HIGH VISIBILITY BUOYS to clearly mark your gear.
USE A WEIGHTED LINE to sink below the surface and avoid being cut by passing boats.
WEIGHT YOUR POT so they do not move in high currents or tidal changes
USE LONGER LINE. Use 1/3 more line than water depth to allow for changes in tides and currents
SECURE LID AND ESCAPE PANELS WITH BIODEGRADABLE COTTON ESCAPE CORD. This allows crabs to escape from lost pots after the cord degrades.